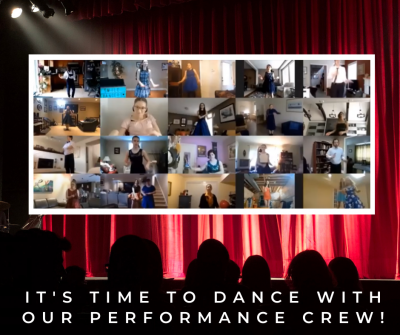 Our last season looked a little different for everyone, especially for our Performance Crew that didn't get to "perform" on a stage. But nothing stopped this amazing crew from dancing together. The challenges and change sparked new creativity and our dancers performed their hearts out from home – and created our first video performance – reminding us all, that even when times get tough – "It's time to dance!".
Watch the full choreography on our YouTube channel: https://youtu.be/BwMCMwE8o4M
Let's give a big shout out to our Performance Crew dancers!
More information about our 2020-2021 Performance Crew classes coming soon! Stay tuned!