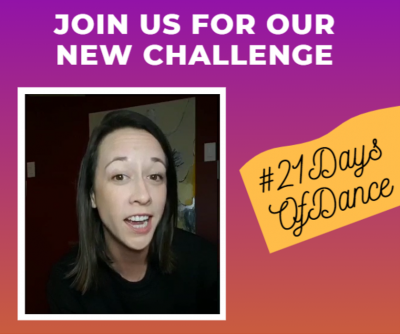 Why 21 days of dance?
– We have just started our online dance classes for our friends from the Halton Down Syndrome Association (HDSA). There's no better way to honour our friends with trisomy 21 then dancing for 21 days!
– We are 21 days away from the start of our new season. Check out our in-person and online class schedules and registration!
How to join the challenge:
All you have to do is film yourself doing a dance to the song "September" from the movie Trolls and send it to us: contact@danceabilitymovement.com! At the end of the 21 days, we will create a video with all submissions and will share it with you on our social media channels.
Let's celebrate diversity, spread the moves and have fun!