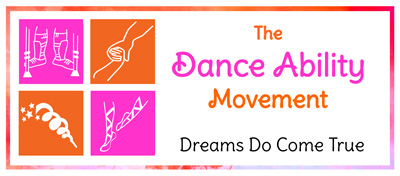 The Dance Ability Movement offers dance classes in collaboration with a host studio in order to create accessible and inclusive opportunities within the existing dance studio environment. Dance Ability dancers are considered members of the hosting studio and all dancers registered in the standard Dance Ability classes are invited to participate in studio events, including the end-of-year recitals.
Standard Dance Ability classes are typically 45 minutes once/week and are offered depending on studio space and instructor availability. Classes typically run with 25 classes for the full studio season (September – June) depending on the studio arrangements. Summer programming is also available; typically with 8-weeks of evening classes, or day camps.
Dancers register through The Dance Ability Movement, an Occupational Therapist will oversee each dancer's participation in the class, providing teacher & volunteer training and support in a consultative model.
Dancers may learn a variety of dance styles including ballet, jazz, hip-hop, and even tap! Dance instructors receive training through The Dance Ability Movement on how to adapt the structure and programming of the class to meet students' needs. Through the support of the Occupational Therapist and our volunteers, each dancer will work at their own pace and focus on being the best that they can be!
Please Note: 1:1 volunteer buddy support may not be required for all dancers in each class.  This will be decided on based on discussions with family and OT assessment of dancer's needs within the dance class.  The ultimate goal is to have dancers participating to the best of their abilities in a safe and enjoyable atmosphere.
See below for our class descriptions!
With the Covid outbreak, we have made the transition to providing online/virtual dance classes for our community. We have found the virtual classes have been great at providing opportunities for people to connect and share in some movement and dance together. Now more than ever it is important to stay connected with people and find creative ways to do so.
Our team have created the resources below to help our families better plan for the virtual classes and understand how our Occupational Therapists are supporting their dancers virtually.
The Top 5 Benefits of  Virtual Classes
We are finding new joys and benefits in connecting online and keeping our DAM community thriving during difficult times. Maintaining relationships is important so that we can jump right back in when it is safe to dance together in person! Click here to see our occupational therapists' perspectives on the top 5 benefits of dancing through our screens!
Setting Up Your Virtual Dance Space
Most of us don't have built-in dance studios in our homes, so we do the best we can! Click here to read 5 tips from our Occupational therapists on how to set up an effective virtual dance space at home.
Dancing at Home with Tots and Kids
It's understandable to think about how tots and kids will engage in the virtual class, how much screen time they are getting outside of dance, or whether they will follow along in class. Click here to learn about 5 ways the Dance Ability Movement and our occupational therapists can support our youngest dancers virtually.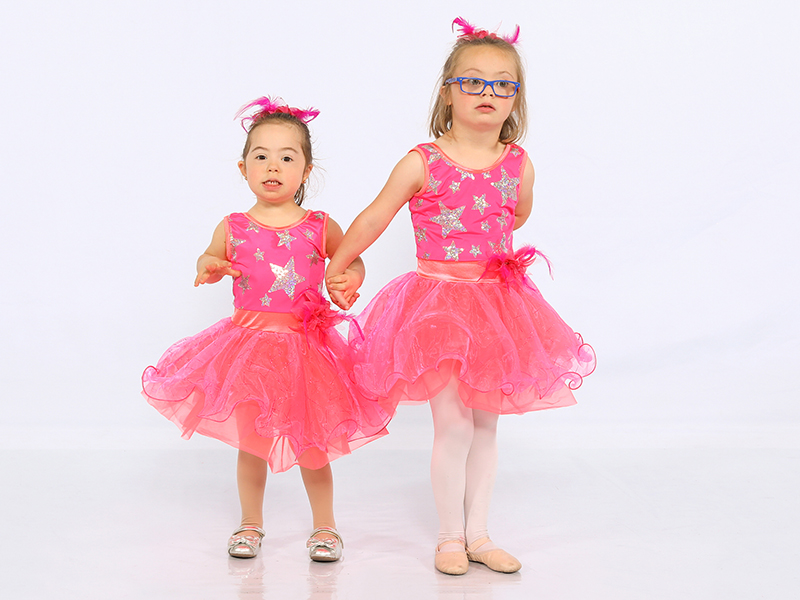 Creative Movement
A class for our younger dancers, typically ages 3-6 with 1:1 volunteer buddies, introducing dancers to dance and creative movement.  Use of sing-along style songs, props, and activities such as parachute, mats, and hula-hoops may be incorporated into class structure to facilitate participation and encourage movement opportunities.  Dancers will be introduced to Ballet basics while also incorporating up-beat music and freestyle opportunities!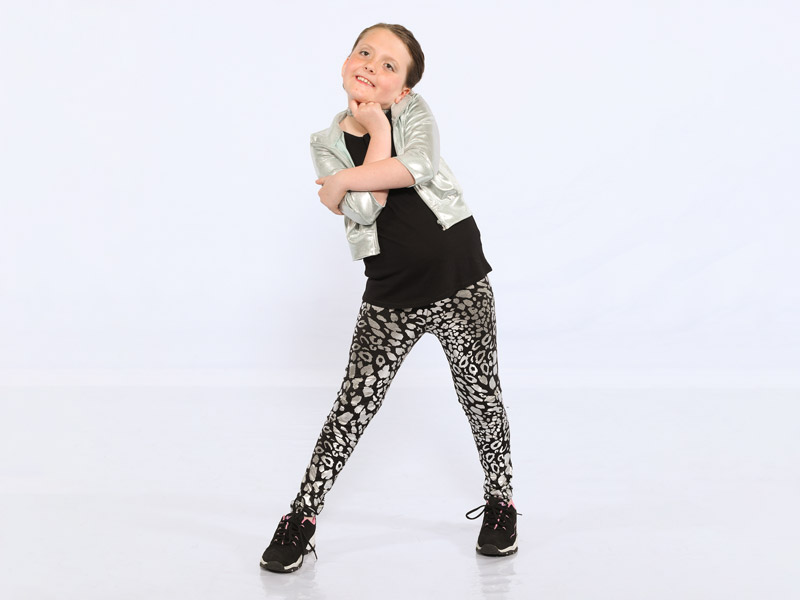 Jazz Bop Kids
An upbeat class for dancers around the ages of 5-10 with 1:1 volunteer buddies (if needed). Designed as an introductory class to Jazz and Hip Hop, and adapted to meet the just-right level of challenge for each dancer.  Dancers work on gross motor movements through engaging in warm-up, travel to learn dance steps across the floor, and centre dance skills.  Dancers work on developing coordination, rhythmicity, and social skills with peers.  Freestyle opportunities to develop self-expression and confidence are a key component of this class.  This is a great upbeat class focused on fun and participation!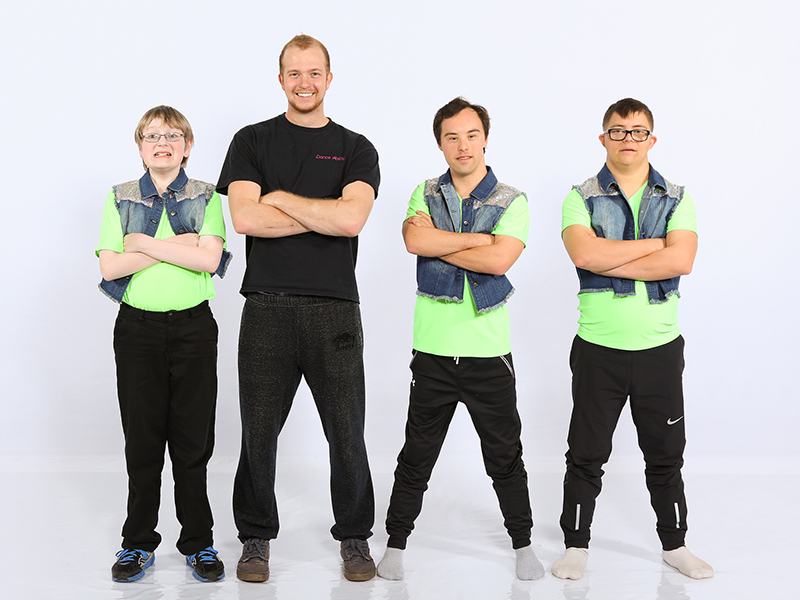 Tweens/Young Adult Hip Hop
A class for dancers typically aged 11+ with 1:1 volunteer buddies as needed, designed to keep our teens and young adults movin' and groovin'!  Classes combine creative movement and Hip Hop, teaching dancers to move in different ways and appreciate a multitude of music styles and quality.  Freestyle opportunities to develop self-expression and confidence are a key component of this class.  This class incorporates dance technique with fun and socialization with peers!  If you are a first time Dance Ability Movement dancer, this class will give you a nice introduction to the community we embody!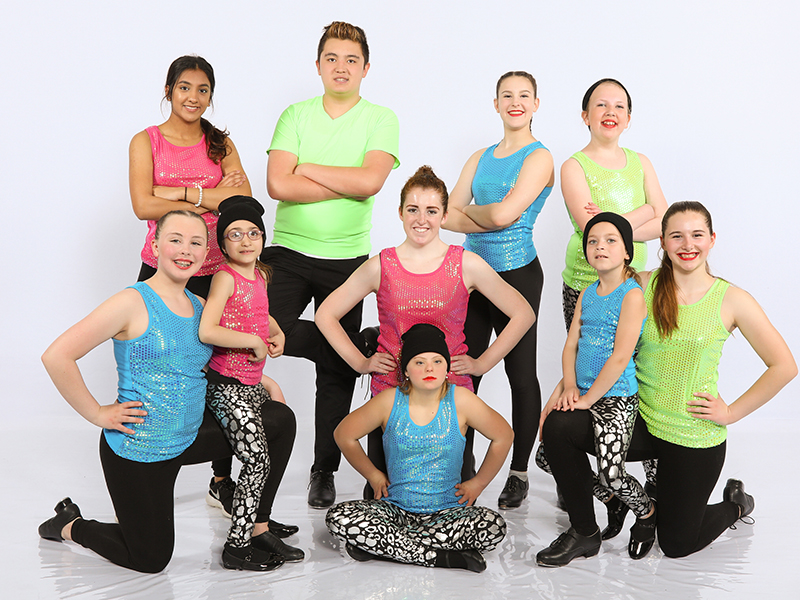 Rhythm & Tap
A class for dancers beginning at the age of 10+ with 1:1 volunteer buddies as needed, specifically designed to teach tap skills.  Tap classes develop skills in rhythmicity, counting of music, balance, and coordination, while providing a great source of feedback for dancers to learn through hearing their feet move!  This is a great option for dancers looking to expand their dance skill set and branch out from the Ballet, Jazz, and Hip Hop styles.  Dancers will be required to wear tap shoes for these classes.  Seated dancers can join in the musical rhythms too!  Ask us for ideas on how to adapt tap shoes or modify tap classes to suit your needs!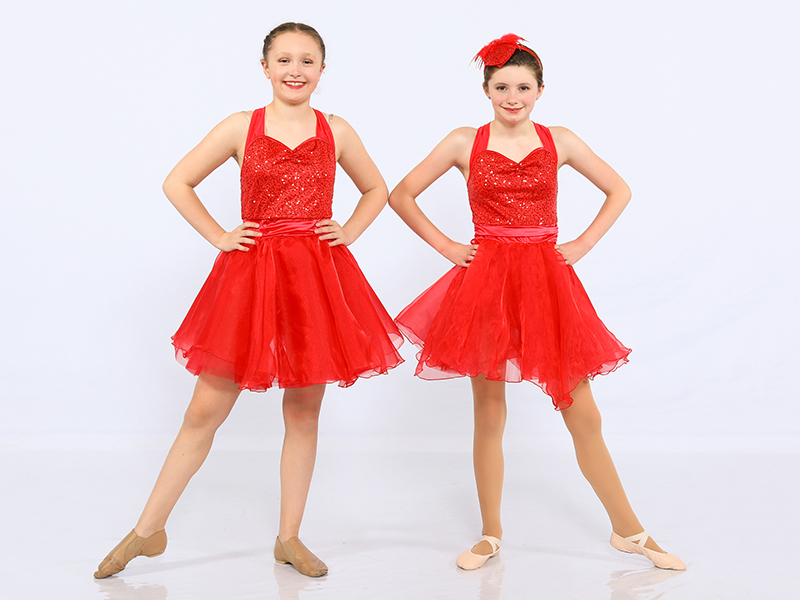 Bridging Steps
A class designed for returning Dance Ability dancers who wish to focus on developing their Ballet/Jazz technique.  These dancers do not necessarily need a 1:1 volunteer buddy, but benefit from having peer models in the class to learn from and develop age-appropriate social relationships.  Dancers will learn technique and skills based on the C.D.T.A. syllabus.  Typically dancers registering for this class have been referred by their OT from The Dance Ability Movement.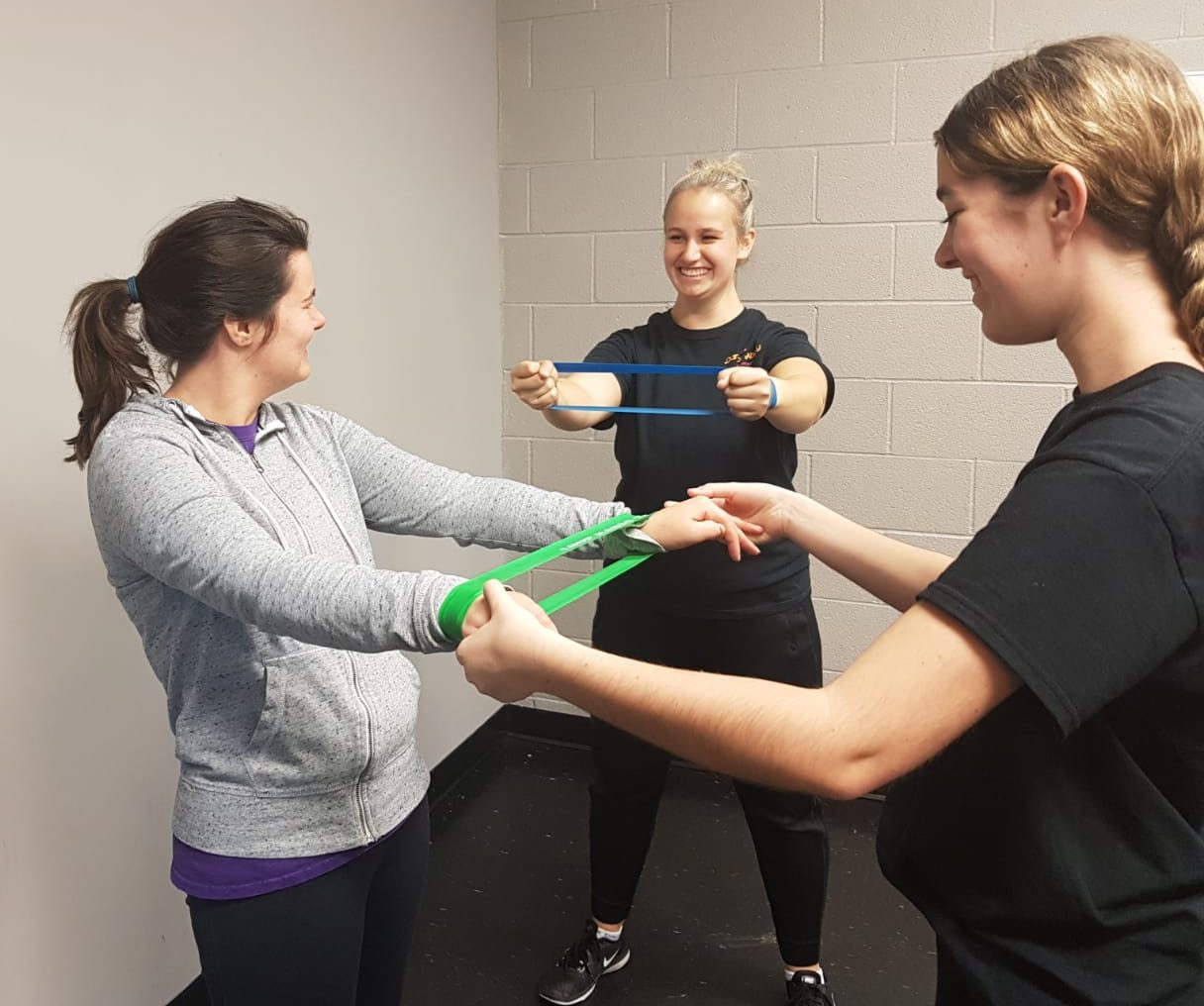 Fit & Fun
Led by one of our certified Personal Trainers, Fit & Fun is open to our Teen/Adult dancers! Each week participants will be taken through various movement activities to challenge their balance, coordination, and strength to help keep everyone healthy and feeling good! Bring your work-out gear, indoor running shoes, and a water bottle. This FITNESS class will bring the FUN with FRIENDS to help enhance FUNCTION for a healthy FUTURE!  This is a non-recital class.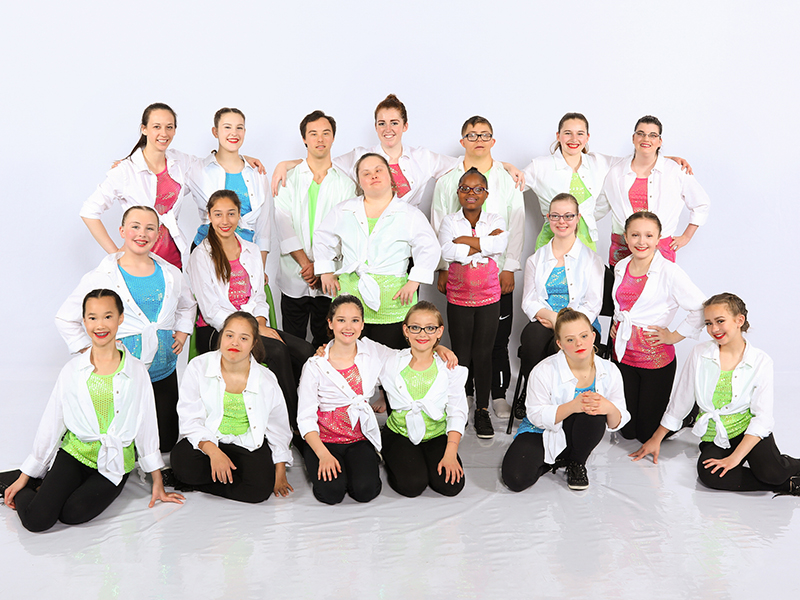 Dance Ability Performance Crew
For experienced dancers who love the opportunity to perform!  These dancers will gather for choreography classes only, to learn choreography targeted at advocating for dancers of all abilities and enhancing the social movement.  Dancers are expected to be committed team members who proudly represent the broader Dance Ability Movement community.  Dancers will be called upon to perform at various community events.  Dancers participating in the Performance Crew must be registered in or volunteering for at least one other Dance Ability class.  Dancers must be available for community performances set-out at the beginning of the year, and be open for future performance opportunities that may arise. Dancers must purchase a Dance Ability Movement T-shirt. Consistent attendance at these classes is important!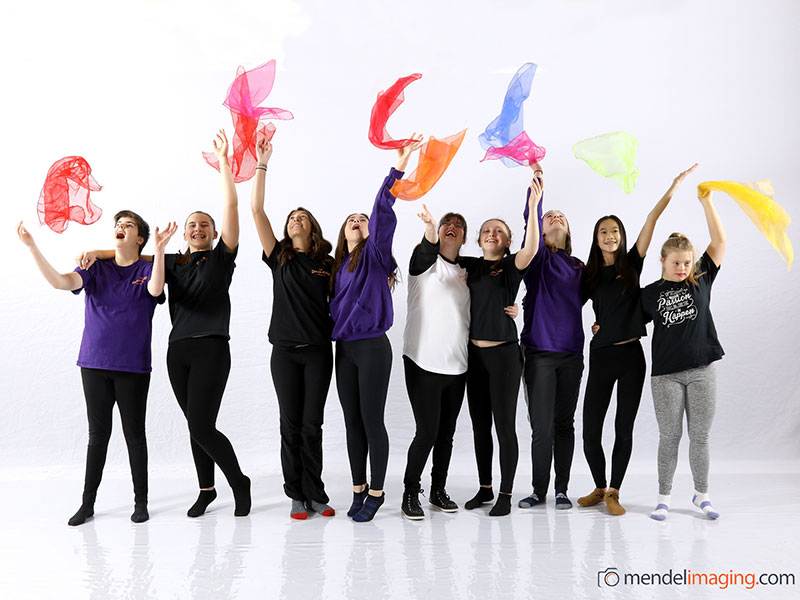 Variety Class
A NEW class for dancers ages 7+ with 1:1 volunteer buddies as needed, designed to introduce dancers to a variety of dance styles throughout the summer, to develop an understanding and appreciation for the vast genres of dance out there! Dancers will participate in the following styles of dance (2 classes in each style for a total of 8 weeks): Jazz, Ballet, Musical Theatre and Lyrical. The class will combine technique, learning short choreography combinations, and freestyle opportunities integrating music related to each genre to develop self-expression and confidence. A great class for dancers looking to explore different genres of dance who do not necessarily need the consistency of routine from week to week. *Previous dance experience not required but is an asset to ensure dancers are comfortable with studio environment and flexibility of class structure.*