The Dance Workshop Alliston
Fall 2022 Season – TUESDAYS/FRIDAYS IN-PERSON
In-Person Classes: please register at The Dance Workshop's Parent Portal with Miss Colleen! New dancers will be contacted by us for their Intake.
Online Classes: please sign-up at The Dance Ability Movement's Parent Portal.
We are offering in-person and online classes for our Fall 2022 season depending on each studio availability.
Not ready for in-person classes?  Or the scheduling doesn't work?  Try one of our Online classes instead!  Online classes will be facilitated on Zoom by one of our team members, and taught by our qualified instructors. All classes are inclusive and seated adaptations will be modelled. Dancers residing anywhere in Ontario can register for these classes!
Occupational Therapy Intake Assessment – $165.00 + HST
New students will have a 30-45 minute meeting (or split into two sessions) with one of our OTs through Zoom to assess their needs, set their goals and prepare for the start of classes. Each NEW dancer will receive a 1-2 page summary report completed by the consulting OT outlining the dancer's participation in class and strategies used to support skill development at the end of the season. Our Occupational Therapists are trained in using the PREP approach and look forward to helping create your participation team!
*Fee includes: $35 administration registration fee, $130 OT Intake Assessment Fee, + HST.
Interested dancers can contact us at contact@danceabilitymovement.com.
Covid-19 Protocol
The Dance Ability Movement classes will be following each dance studio's measures for the safety and well-being of our students and staff. Please click here to read more information about this studio's COVID-19 safety protocol.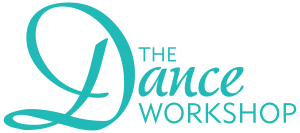 located at 96 Victoria Street West, Alliston ON (Entrance at the BACK of the building)
Contact Us to book a registration appointment or for more information regarding class placements.
To Register Visit our NEW