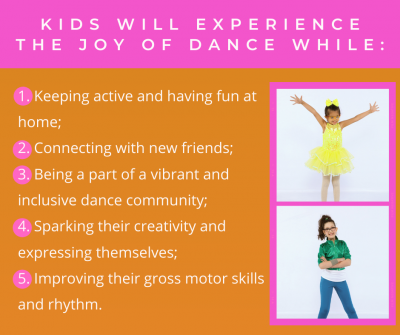 Sign-up now for our 10-week Virtual Tots/Kids classes on Saturday and Sunday mornings! Kids will explore fundamental movement skills by focusing on their interests through creative movement, using a variety of dance styles such as Ballet basics and upbeat Hip Hop moves. These classes are a great opportunity for dancers to develop coordination, rhythmicity, and social skills with peers through the elements of dance. Freestyle opportunities to develop self-expression and confidence are a key component of these classes.
Our online classes are facilitated on Zoom by one of our team members, and taught by our qualified instructors. All classes are inclusive and seated adaptations will be modelled. Dancers residing anywhere in Ontario can register for these classes!
Classes will start the weekend of February 6th-7th:
Saturday: 11:30 – 12:00 pm / Miss Devon (Ages 4-8)
Sunday: 9:15 – 9:45 am / Miss Yvonne (Ages 5-10)
10 Class Session Tuition = $ 130+HST
New dancers to the Dance Ability Movement will pay $ 155+HST for their initial Occupational Therapy Intake in addition to their class tuition.
Parents/family members are welcome to join in on the fun and help dancers stay engaged!
*If you are a new dancer, you will have to create an account first and then sign-up for your class. If you have any questions, please reach out to us at contact@danceabilitymovement.com.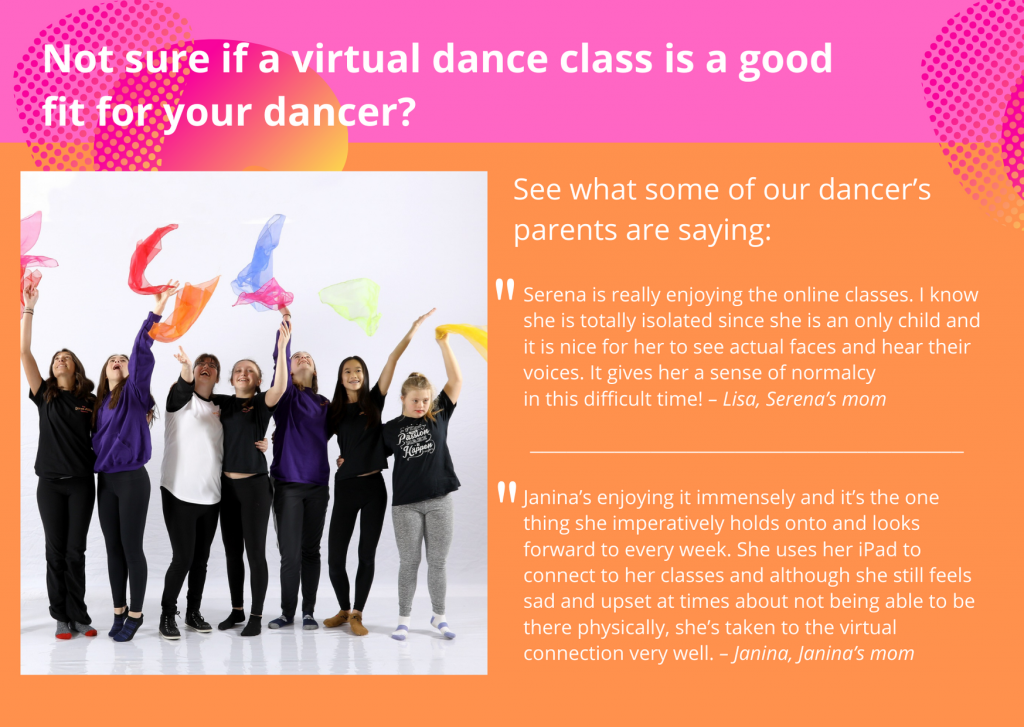 *Important Disclaimer: stories are shared with the intention of promoting an inclusive society and increasing knowledge and awareness of our community. Views expressed are not representative of all participants and may not be indicative of your potential experiences. 
.