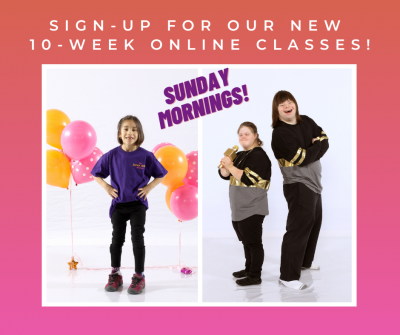 We are starting 2021 with good news: Sunday mornings will be full of DANCE and FUN! You can now sign-up for our NEW 10-week virtual classes that will start on February 7th, 2021!
Dance Ability KIDS (Ages 5-10) with Miss Yvonne – Sunday: 9:15 – 9:45 AM
Hip Hop TEENS/ADULTS (Ages 13+) with Miss Emma – Sunday: 1:35 – 2:20 PM
Our online classes are facilitated on Zoom by one of our team members, and taught by our qualified instructors. All classes are inclusive and seated adaptations will be modelled.
Dancers residing anywhere in Ontario can register for these classes, so if you know someone who might be interested in dancing with us, feel free to spread the word!
Check out our 2021 Online Class schedule for more information and register your dancer on our Parent Portal!