At The Dance Ability Movement, we truly believe everyone should have the opportunity to get active, develop their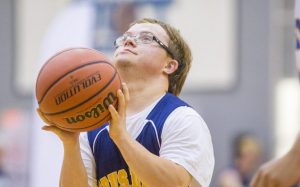 potential and be a part of the community. So does Special Olympics Ontario. This is why we are proud to announce The Dance Ability Movement and Special Olympics Ontario have established a partnership.
"This partnership is a perfect fit as we both share the same values and truly believe everyone can experience the joy of dance and sports," said Mallory Ryan, The Dance Ability Movement co-founder and director.
Special Olympics Ontario is dedicated to enriching the lives of Ontarians with an intellectual disability through sport. They offer programs in 18 different sports that are ongoing almost every day of the year.
"Our partnership with The Dance Ability Movement seeks to bring physical activity to all, in a fun and engaging way, through a wide variety of programs," said Cristina Doria, Special Olympics Ontario Program Coordinator – Schools and Youth. "By combining a love of sport and the arts, we hope to provide the perfect program for every individual's needs and interests. We look forward to giving our athletes more opportunities to engage in physical activity in their daily lives, in a way that they can enjoy."
Dance is not yet considered an official Olympic sport, but it can help athletes improve their dance technique, rhythm,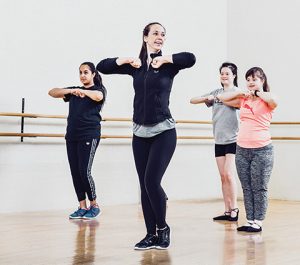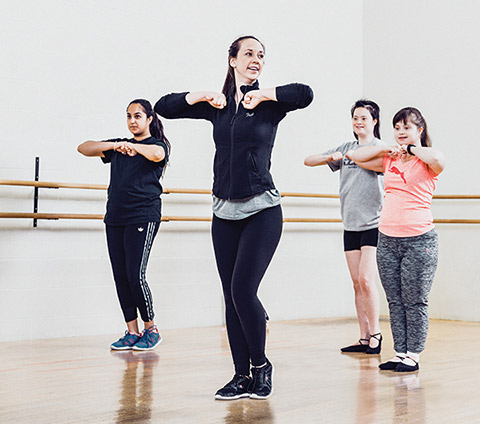 endurance and strength. Through this partnership, The Dance Ability Movement will have the opportunity to promote the benefits of dance to the sports community and vice versa.
Starting November this year, The Dance Ability Movement will participate in sports events organized by Special Olympics Ontario at local schools in Southern Ontario. "We are thrilled to perform some of our dance activities in these events," said Jade Ryan, The Dance Ability Movement co-founder and director. "It will be a wonderful way to show how dance can be inclusive, fun and bring people together".
Special Olympics Ontario will also visit some of our Host Studios to connect with dancers and parents. It will be a great opportunity for our families to get more information on the sports programs they offer across the province.
Stay tuned for more information!