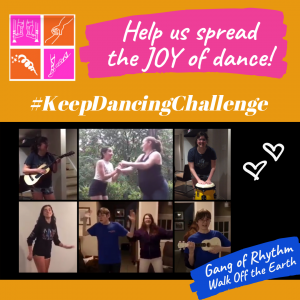 Are you ready for some tunes? Grab an instrument to dance along with this week's #KeepDancingChallenge!
This week we have a song by Walk Off the Earth "Gang of Rhythm".
Many thanks to everyone who submitted a video! We loved to see your creativity and positive energy!
Check out the video on our YouTube channel: https://youtu.be/yyN1zYd_Iwk
Just feel the rhythm and let your inner dancer shine!