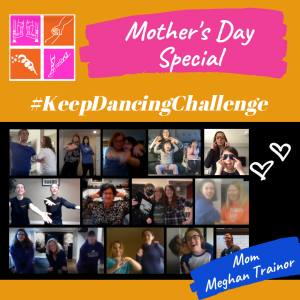 This week's video is a special one! In honour of Mother's Day, we are celebrating all of the mom figures of our wonderful community.
We were blown away by the energy and talent of everyone who participated in this special choreography! Every look, every move and every smile filled our hearts with joy and reminded us of how dance can connect us in such a beautiful way!
A big thank you to all moms who joined our dancers and staff in this week's video. A huge shout out to Jade and Mallory's mom, who is our DAM's number one fan and goes above and beyond helping us out with our Dance Ability Movement community behind the scenes.
Check out the video on our YouTube channel: https://youtu.be/RQ5KLi9XlZU
Grab your moms and your grandmas, give them a big hug, share your love and dance along!