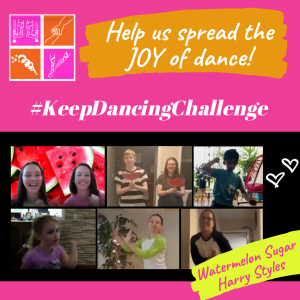 Few things remind us more of summer than sweet, juicy watermelon! Get ready to dance along with us to Watermelon Sugar by Harry Styles: https://youtu.be/Vez-GXBWzSI.
This is our last Keep Dancing Challenge video! We hope you have enjoyed our 13 collaborative choreography videos throughout the last four months. Let us know in the comments below what was your favourite one!
Thank you to everyone who participated in the #KeepDancingChallenge and helped us spread the joy of dance during this difficult time!