CONGRATULATIONS to Abigail MacDonald and Estelle Tang on being selected as Volunteers' of the Month for May 2020! Find below how they have been helping us to keep our community connected and thriving!
Abigail MacDonald – Ballare Studio Dance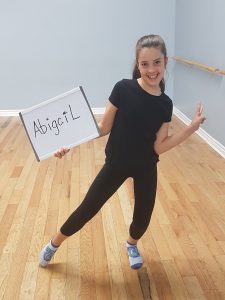 This is Abigail's first year volunteering with The Dance Ability Movement at our Ancaster location, Ballare Studio Dance, and we were so glad to welcome her to the team!
Abigail has been consistently dedicated to the team throughout our season and continued to do so in our virtual classes!  Abigail has attended all of our classes since switching to virtual dance classes, and has always remembered to bring her energy and enthusiasm!  We are so grateful to see her smile every week!
She has built a strong relationship with her buddy, as well as the other dancers.  She does a great job working 1:1 with her buddy by creating a welcoming atmosphere and encouraging participation.  Before classes in the studio, Abigail could always be found hanging out with her buddy and getting the dancers ready for class.  She has helped to create a fun and positive environment for all of the dancers, and has been a great class helper for Miss Amelia, demonstrating different exercises and recital choreography.
Thank you, Abigail, for continuing to go above and beyond and for gracing us with your positive energy this year!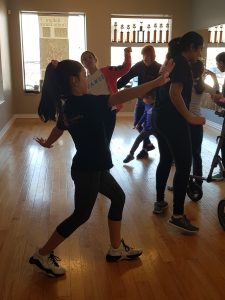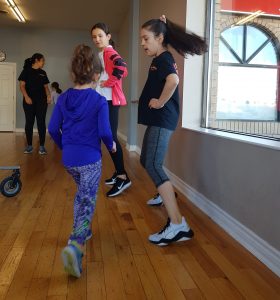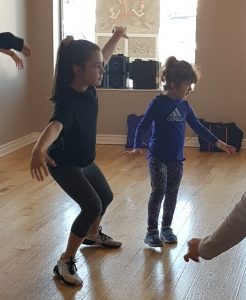 Estelle Tang – Creative Children's Dance Centre (Toronto)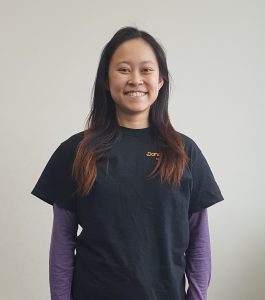 Estelle joined us at our Creative Children's Dance Centre location in Toronto for its first year, and we are so glad to have had her on the team!  She was the perfect role model of inclusion through dance, sharing her own passion with her dancing buddies!
We loved seeing Estelle's natural ability to connect with her dance friends, helping them feel proud of their achievements through her genuine smile and caring interactions.  She embraced her own learning through her volunteer efforts and brought a lot of insight into the role.  Estelle would naturally find ways to adapt the class structure and help all dancers feel included and welcomed.
Estelle came to us as she continued her own education in a professional dance program, and continued to show up for our online classes, even from across the world!  She has shared her passion and talents in a generous manner with all of us, and we couldn't be more grateful for this!
Estelle, thank you for everything you do to help make more dancing dreams come true!  What an amazing addition you were to our team, it wouldn't have been the same without you!