Continuing with our OT celebration posts, as October is OT appreciation month, we would like to recognize another wonderful member of our team, Rachel Martini! Rachel is the primary OT at our Ancaster location, Ballare Studio Dance!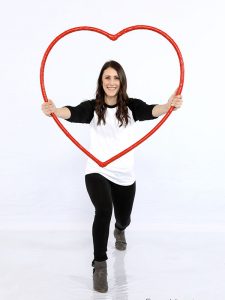 Q: What was your first interaction / experience with The Dance Ability Movement?
A: I was lucky to first be introduced to The Dance Ability Movement for my final practical placement through the McMaster Occupational Therapy Program. I worked with Mallory, Jade, the dancers and volunteers for 8 weeks assisting to develop the program!
Q: Why do you work for The Dance Ability Movement?
A: I enjoyed my time with The Dance Ability Movement so much that I did not want it to end. The Dance Ability Movement is such a unique program that meets a need in the community. I wanted to be a part of this movement and watch it grow! Going to dance class never feels like work and I always leave feeling energized by the dancers, the families, and the amazing instructors and volunteers.
Q: Share one highlight / memory / moment from a dance class that has impacted you or stuck with you!
A: There are too many to choose from! I will never forget one of the classes when we put down mats in the room; one of the dancers who uses a wheelchair got out of the chair and showed us some amazing break dancing moves. This dancer was able to show her talents and lead the rest of us in exploring how we can move our bodies in new ways. This moment reminds me that we can always learn from others and that dance has no limits.
Q: Share something you've learned from your experience with The Dance Ability Movement, it can be from our team, the volunteers, the dancers, families, etc.
A: Dance has taught me to enjoy being silly, creative, daring and confident. Each dancer, instructor and volunteer have contributed to that feeling. The Dance Ability Movement as a whole has taught me that EVERYONE can dance, should have the
opportunity to dance and can thrive from the benefits of dance.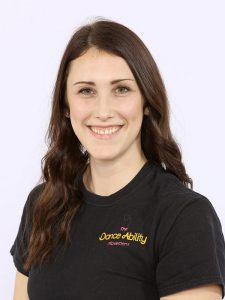 Q: Do you get stage fright?
A: YES! I remember last year helping out at one of the recitals for a dance studio I am not typically at. I had no idea what the choreography was going to be and was terrified to go on stage! Whether I know the choreography or not, going on stage is nerve wracking for me but I always end up having the time of my life up there.
Q: What's your favourite part of dance class?
A: Freestyle! Watching the dancers show their creativity and express themselves through movement is the best part of class for me.