The best way to create an inclusive environment is by bringing everyone together sharing a common ground!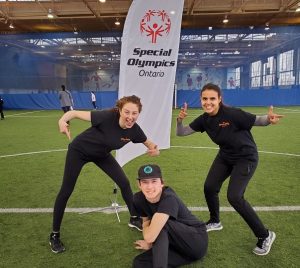 Thinking about that, Special Olympics Ontario organizes Sports Festivals where students with intellectual disabilities can experience different sports, dance and enjoy themselves.
Emily Harris, our dance instructor at the June Lawrence School of Dance, and Dylan Abbott, a talented Dance Ability hip hop dancer and volunteer at the Dance Workshop, proudly represented The Dance Ability Movement at the Sports Festivals that took place in Toronto and York region last month.
Together, they created an inclusive and fun environment and inspired kids to dance and shine at the dance station! "I had a great time assisting Emily with running the dance station", says Dylan. "The hip hop circle was my favourite activity because everyone had a chance to show their own dance moves".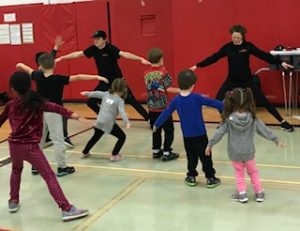 More than sharing his great moves and passion for dance with the kids, Dylan impressed Emily with his dance technique and professional attitude. "I watched as his face glowed with pride as he was recognized for his talent, skills and self-expression", says Emily. "It is experiences like this one, that demonstrate the power of dance to engage and connect with those around us, and allows our strengths and self-pride to shine."
Our heartfelt thank you to Dylan and Emily for representing the Dance Ability Movement at the Sports Festivals and showing us that great team spirit always makes a difference!
Check out Dylan's performance during the hip hop circle!
*Important Disclaimer: stories are shared with the intention of promoting an inclusive society and increasing knowledge and awareness of our community. Views expressed are not representative of all participants and may not be indicative of your potential experiences.