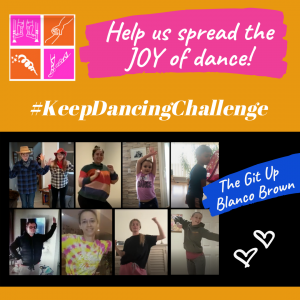 We absolutely love this week's #KeepDancingChallenge song! Here are some clues: you will need to get real loose, get comfortable, grab your loved ones and just follow after our awesome dancers, volunteers and teachers!
Did you guess it? Let's dance and have some fun with "The Git Up" by Blanco Brown.
Check out the video on our YouTube channel: https://youtu.be/ccUnx8TrBmM
Let's give a round of applause to our dancers, volunteers and teachers for creating such a FUN choreography!