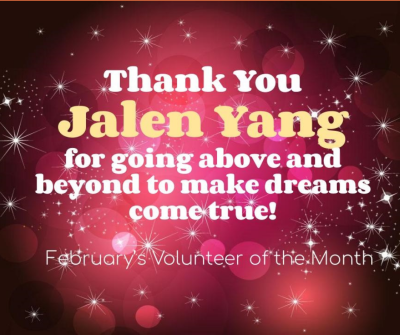 Jalen joined our virtual volunteer team in 2020 and we have only watched her grow since then! Jalen always comes to class with a smile, ready to take on any additional roles thrown her way. She is eager to promote meaningful FUNCTION in classes by offering to model creative adaptations of dance moves.
She has recently joined our Community Socials team, facilitating FRIENDS in building connections virtually while having FUN. We are lucky to have Jalen as a member of the Dance Ability Movement community!
Thank you, Jalen, for all you do to make our Dancers' dreams come true!